Wednesday, July 15, 2009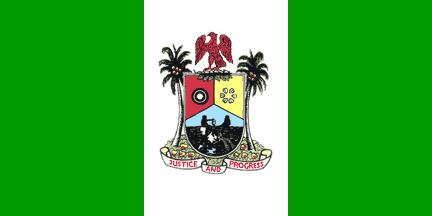 By Tunde Alao
TO enhance socio-economic development, Lagos State government has mapped out strategies to develop and explore the mineral resources in the state through establishment of a refinery.
This was disclosed by Governor Babatunde Fashola yesterday during a one-day seminar organised by the Office of the Special Adviser on Mineral Resources Development (OSAMRD).
The seminar, tagged: "Sustainable Mineral Resources Development and the Establishment of Modular Refinery in Lagos State", held at the Adeyemi Bero Auditorium, was geared towards the exploration of petroleum and other resources discovered in some parts of the state.
Speaking during the seminar, Fashola said that vailable statistics indicate that 70 per cent of refined petroleum products marketed in Nigeria are consumed in Lagos, making the state the largest petroleum products' consuming state and the biggest market within the federation.
According to him, "it, therefore, makes economic sense to establish one or two refineries within this ever-bubbling commercial centre of the most populous black nation".
He noted that if this is achieved, the socio-economic dynamics in the state will change for the better, there would be more jobs for the citizens, wider windows of business opportunities, more revenue and so on.
According to Fashola, the essence of the state's involvement in the mineral resources industry is to target private business concerns. The overall investment package would create an enabling environment for the private sector to participate, generate employment, engender wealth, boost revenue generation and ensure manpower development.
"It is my hope that the outcome of today's seminar would enable the Office of the Special Adviser on Mineral Resources Development (OSAMRD) to project and beam its proposed strategies, thereby encouraging the envisioned synergies and collaboration with the organised private sector".
He also commended scientists and other professionals in the Office of the Special Adviser on Mineral Resources Development, who are taking bold steps to contribute positively to the on-going developments in the state.
He said he expects these professionals and all stakeholders to reach the depth of their knowledge, "in this interactive cross-fertilisation forum to proffer pragmatic and workable solutions to such problems as sea incursion, flood, incessant building collapses and other environmental challenges that have tangential and peripheral bearings on the assigned functions of the Office of Special Adviser and Mineral Resources".
Posted by

happy lagosian
at 11:10 AM
No comments:
Links to this post